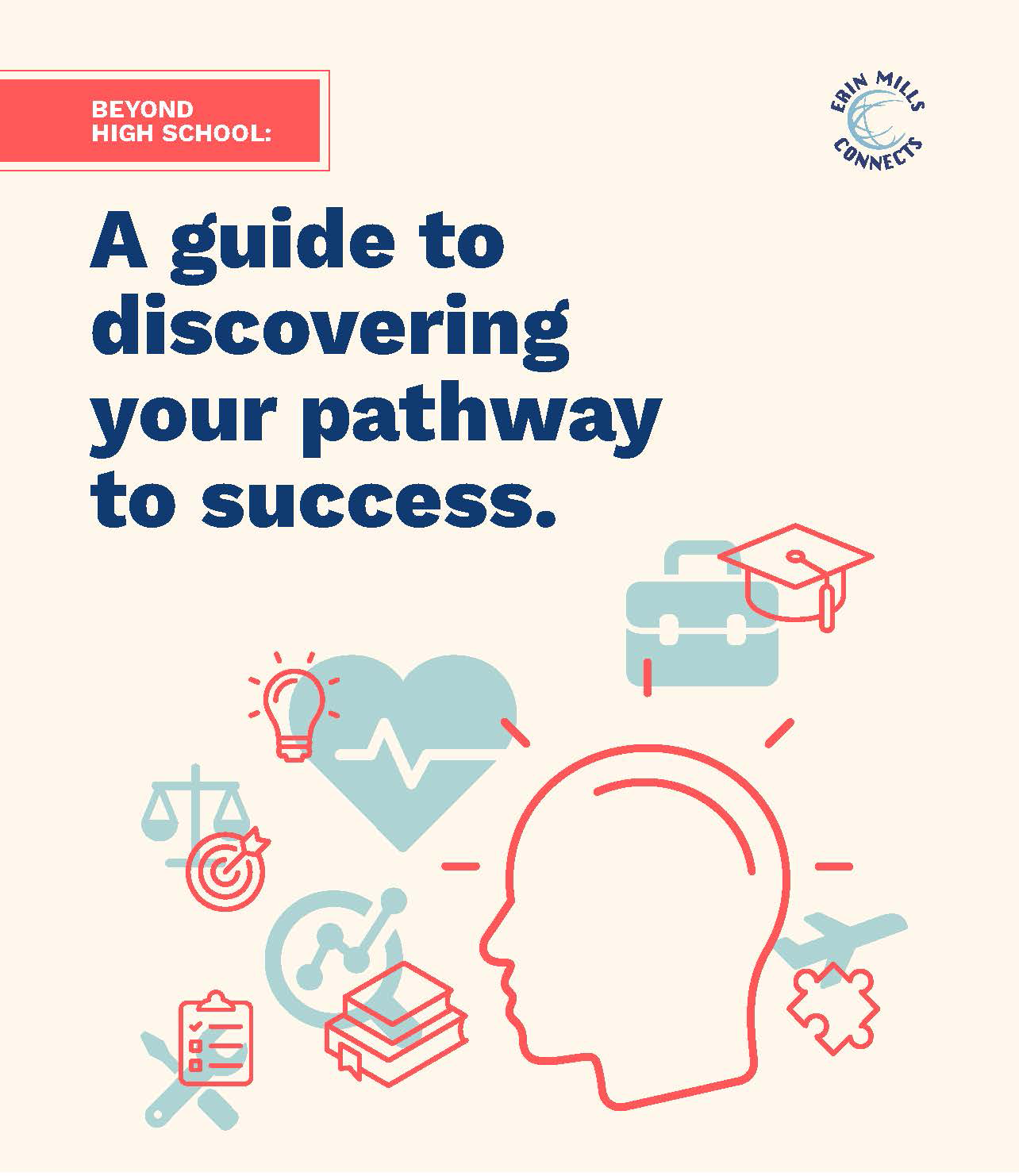 Beyond High School — Free pathways workshop for high school students and families
Deciding which direction to follow is difficult for families and graduating students. This workshop will help set you on the right path.
Join us for an introduction of a new resource, Beyond High School: A guide to discovering your pathway to success. Workshop presenters are writers of Beyond High School, including:
-Robert Martellacci, CEO of MindShare Learning and MindShare Workspace,
-Mary Nanavati, a recognized educator, certified professional coach and co-founder of FlourishCo, and
-Namita Parmar, a local secondary school guidance teacher.
Space is limited.
Each participating family will receive a free copy of Beyond High School. Register here:  https://onpathway.me/Workshop
BHS Workshop poster: https://onpathway.me/Poster