Wish to read this website in French, Arabic or Urdu? Select your preferred language below.
هل ترغب في قراءة هذا الموقع باللغة الفرنسية أو العربية أو الأردية؟ حدد لغتك المفضلة أدناه.
Vous souhaitez lire ce site en français, en arabe ou en ourdou ? Sélectionnez votre langue préférée ci-dessous.
کیا آپ اس ویب سائٹ کو فرانسیسی، عربی یا اردو میں پڑھنا چاہتے ہیں؟ ذیل میں اپنی پسندیدہ زبان منتخب کریں۔
---
Exciting events this spring!
The 3 Es — A workshop on Social-Emotional Development
Join other caregivers to learn more about how empathy is key to social-emotional development and mental health at this free workshop organized by Erin Mills Connects. Presenters are from the University of Toronto Mississauga Centre for Child Development, Mental Health and Policy. Come to South Common Community Centre, 2233 South Millway, Mississauga on June 6, 6:30-8 p.m.
For more information, visit: onpathway.me/3ES-poster. Register here: onpathway.me/3ES.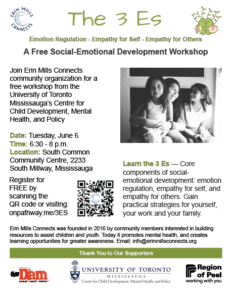 ---
Beyond High School NOW available in Arabic, English, French and Urdu
Our new resource for high school students has arrived! Register for an in-person workshop or request a workshop at your school or organization.
Contact us at [email protected]
Click the image below to download or read the resources for FREE.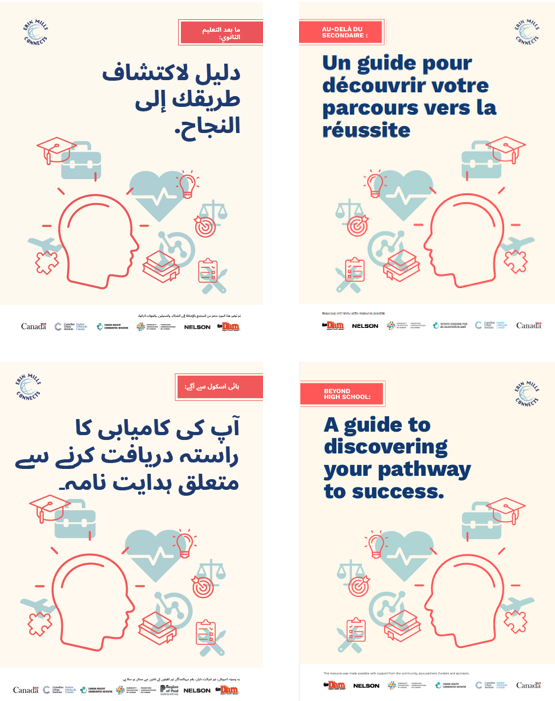 For past events, click here.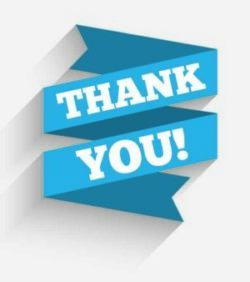 ---
Personal Donations are Welcome
To contribute to future projects of Erin Mills Connects community collaborative (trusteed by The Dam–Charitable Registration Number
889327466 RR0001) and receive a charitable tax receipt, please make a donation HERE. Thank you.
Steering Committee Meetings – Open to All
We still look forward to connecting with you online, but preferably in person — finally. Steering Committee meetings are open to community members. Visit our events site to register.