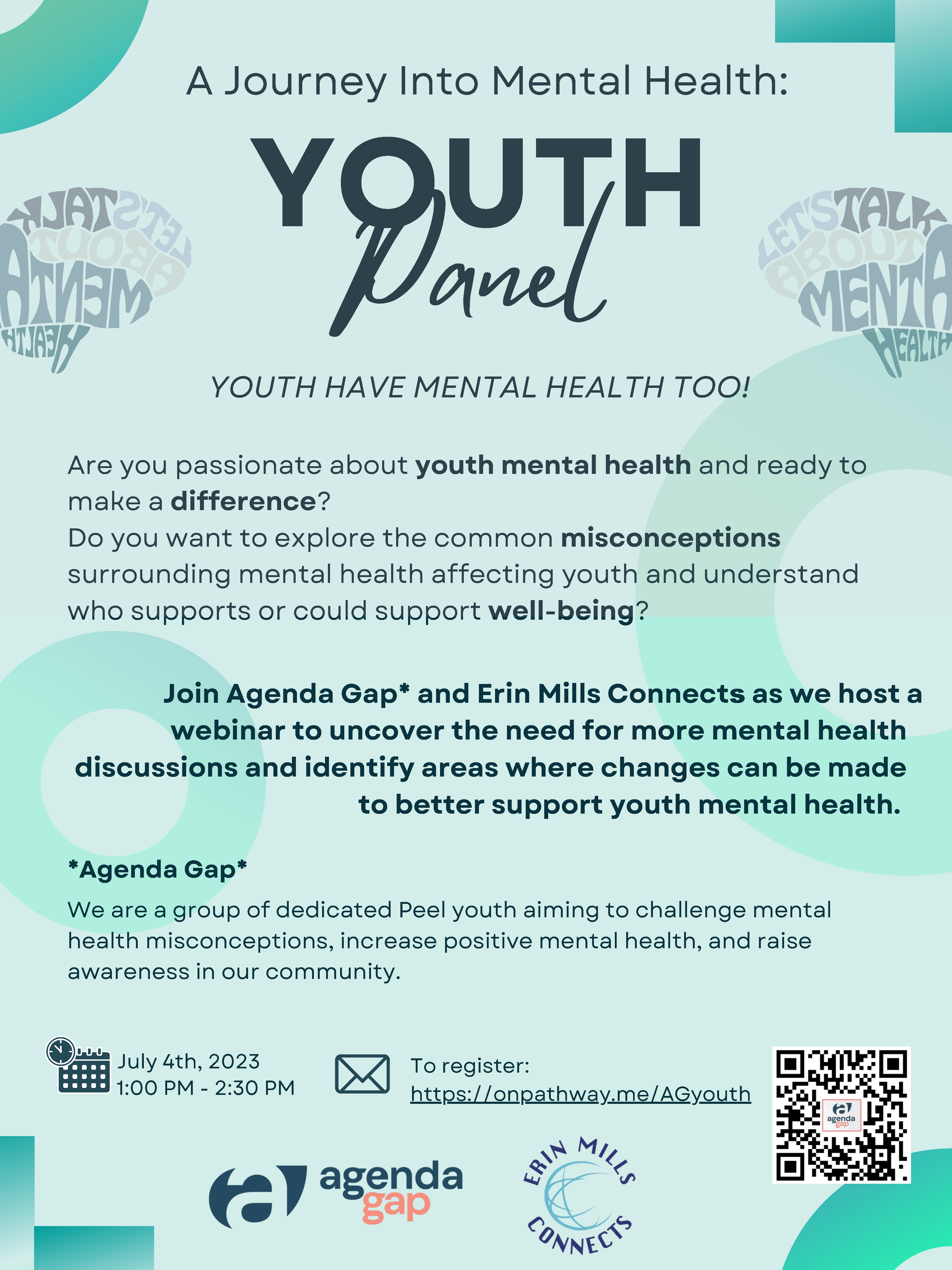 Agenda Gap Youth Panel: Youth Have Mental Health Too!
Are you passionate about youth mental health and ready to make a difference? Do you want to explore the common misconceptions surrounding mental health affecting youth and understand who supports or could support well-being? Join other community members and young people for this discussion on Tues., July 4 at 1 p.m. ET.  Register here: onpathway.me/AGyouth
Who is Agenda Gap (Ontario)? We are a group of dedicated Peel youth aiming to challenge mental health misconceptions, increase positive mental health, and raise awareness in our community.