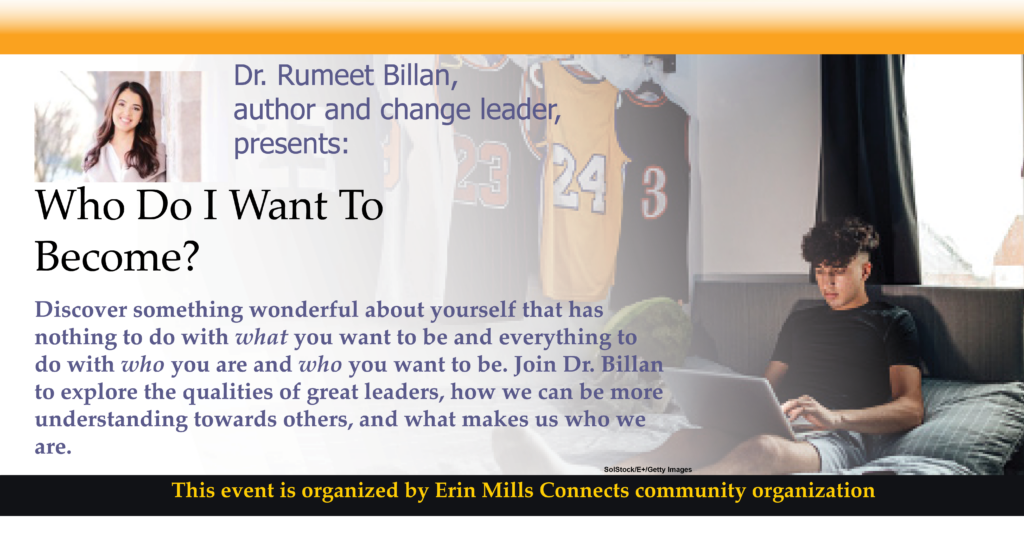 Beautiful Mind Day — A Special Opportunity for
Grades 6-12 on Monday, Apr. 26!
Dr. Rumeet Billan will speak about "Who Do I Want to Become?" This interactive, online session is based on Dr. Billan's award-winning book of the same name. She discusses pathways for students in a way that is appropriate for elementary students transitioning to high school, or high school students moving into jobs, post-secondary education and/or apprenticeships. The connection to mental health is the message of being true to oneself and maintaining the positive qualities of a leader.
Who is Dr. Rumeet Billan?
Dr. Billan was raised in Mississauga/Peel and earned her doctorate from the University of Toronto. She is President and CEO of Viewpoint Leadership and has made her mark as an education leader in youth and community resilience. She is often seen on news broadcasts commenting on the pandemic's impact on well-being.
This month, Dr. Billan was named one of the TOP 100 Health Leaders (for mental wellness) by Canadian women's magazine, OptiMyz. Dr. Billan and EMC were also recognized by MindShare Learning as being among the top 20 Canadian Learning & Technology Innovators & Newsmakers of 2020. Learn more about Dr. Billan at www.rumeetbillan.com.
---
Past events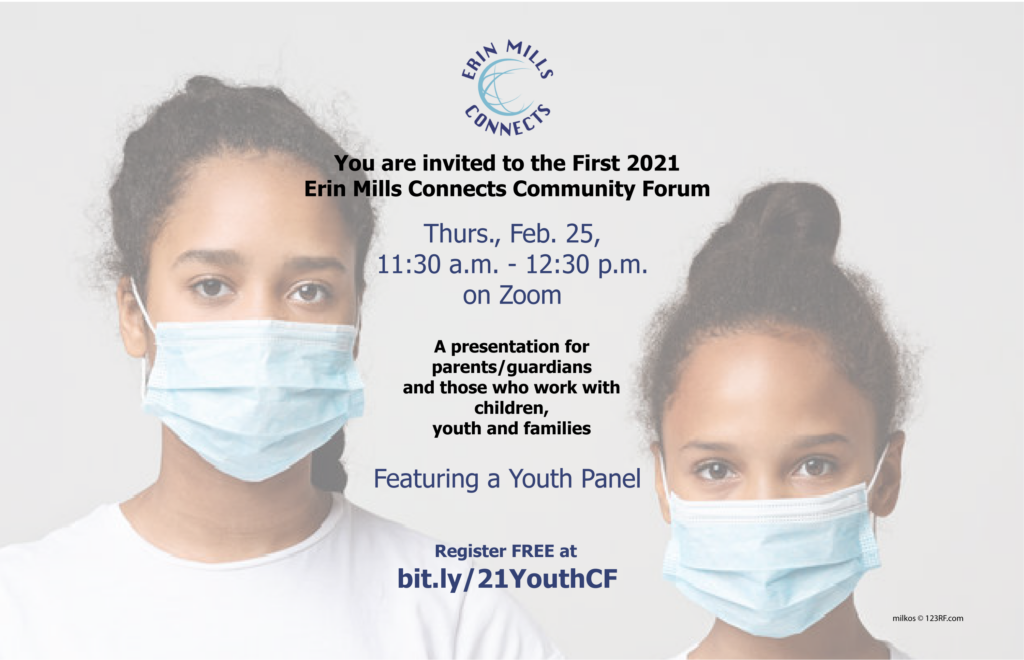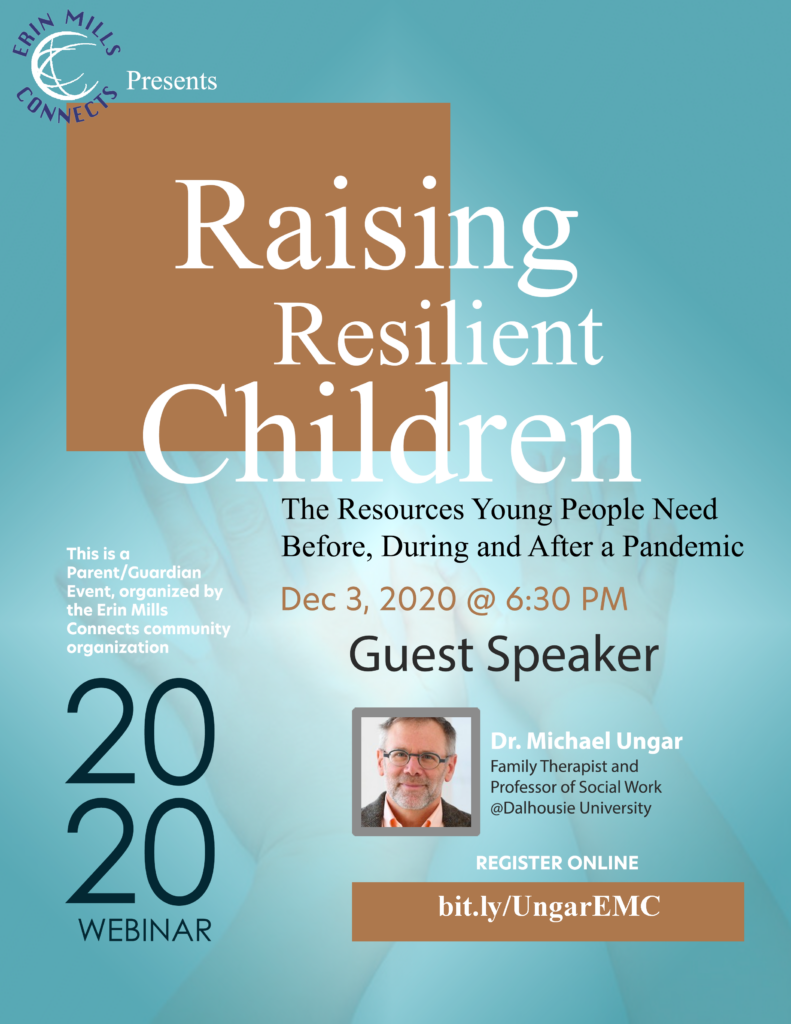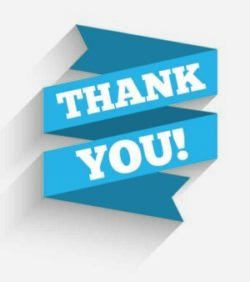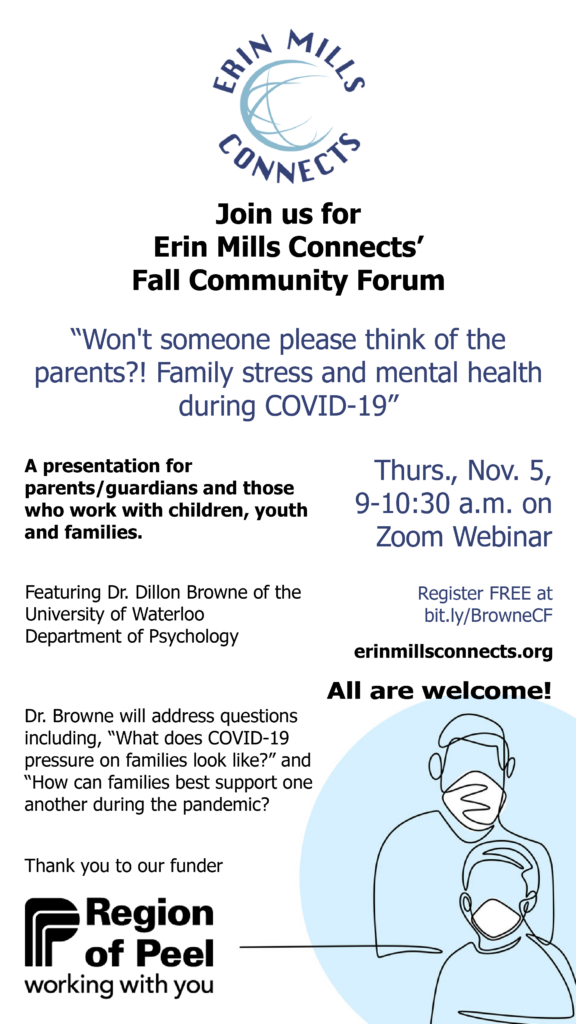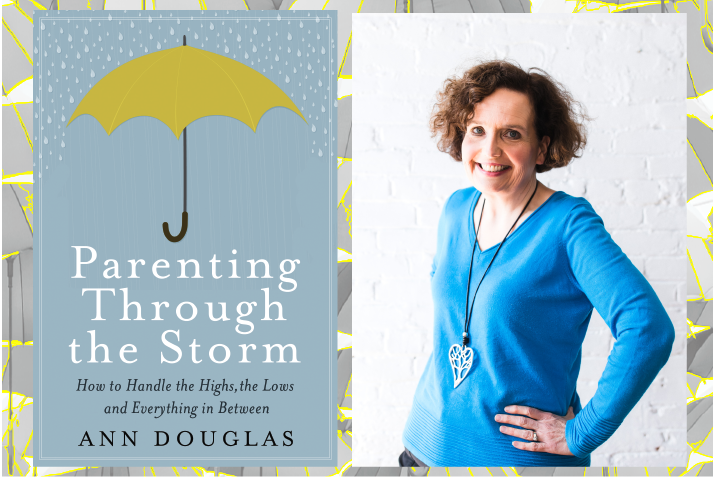 ---
Personal Donations are Welcome
To contribute to future projects of Erin Mills Connects community collaborative (trusteed by The Dam) and receive a charitable tax receipt, please make a donation HERE. Thank you.
Steering Committee Meetings – Open to All
We still look forward to connecting with you online, if not in person. Steering Committee meetings are open to community members. Visit our events site to register.